24-25 Tuition Schedule
Thank you for entrusting Mountaintop Montessori with your students' education. At Mountaintop we are devoted to our mission of providing children with an exceptional and authentic Montessori education, and to offer co-curricular programs that support the healthy social, emotional, and academic development of all our students.
The longevity of a thriving school community requires both dedication to our academic mission, and to sound school management practices. As such we are equally committed to supporting our teachers' and staffs' professional development and quality of life as educators at Mountaintop. An important part of this goal is our commitment to offer competitive compensation to our faculty and staff, as well as to the ongoing improvement of our programs and facilities.
Therefore, as is typical amongst other independent schools, our tuition costs can be expected to increase at an average of approximately 3 to 6% annually. Our goal at Mountaintop is to provide the highest quality Montessori education at a most affordable cost. Yearly tuition increases are implemented thoughtfully and with a commitment to keeping our increases to a minimum. Please know that the decision to increase our tuition and fees is made yearly after careful review of the pricing trends in comparable independent schools, cost of living indicators, and always with the intent of better serving our school community.
Please do not hesitate to contact us regarding your family's interest in joining our school We offer financial aid to families demonstrating both financial need and the desire to commit to the Montessori philosophy of education.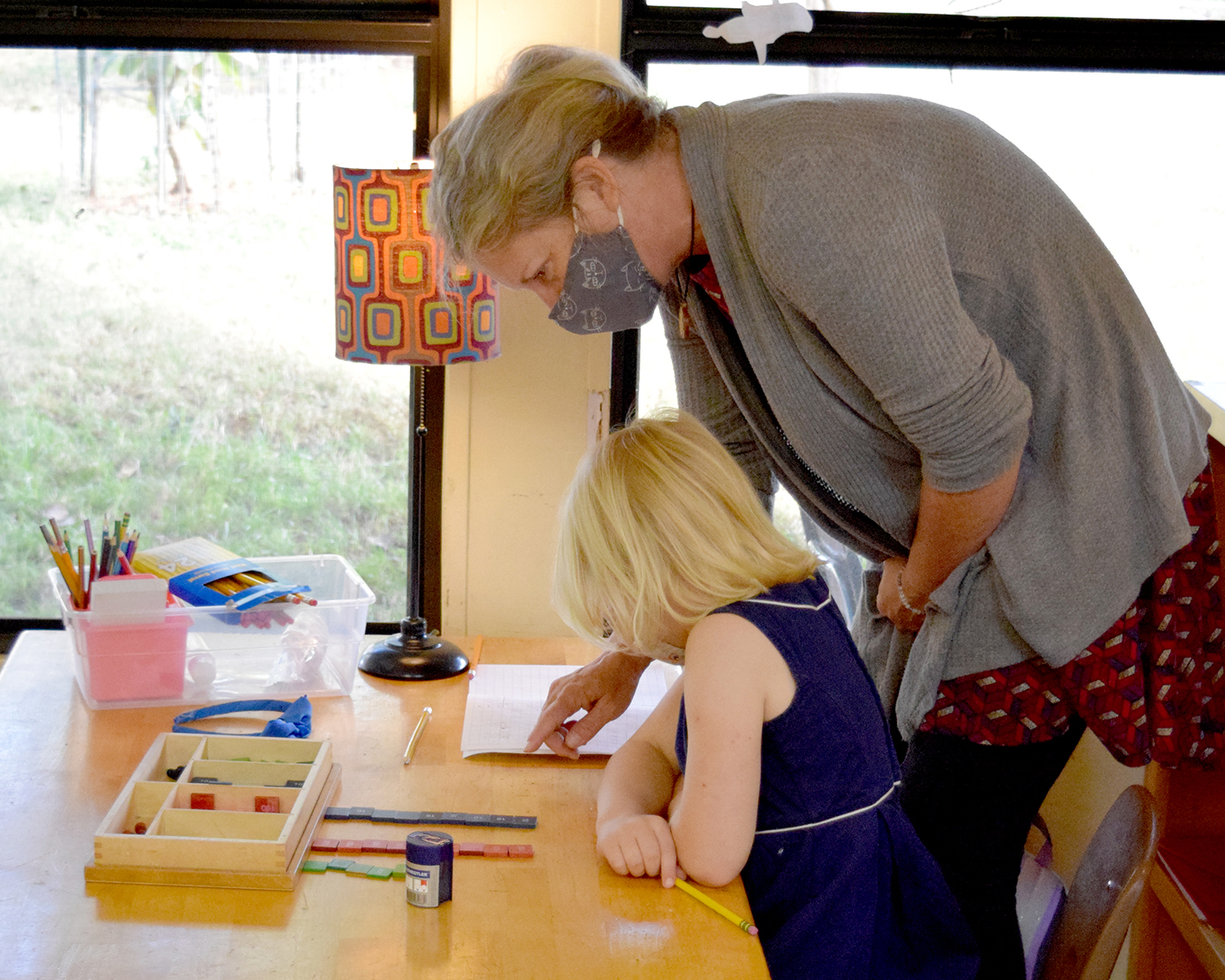 Use of Section 529 plans to pay tuition
The Tax Cuts and Jobs Act of 2017 contains a provision that now allows use of Section 529 savings to pay for private K-12 education up to $10,000 per year, per child starting in 2018.
Contributions to a 529 plan are able to be deducted from your Virginia taxable income, up to a maximum of $4,000 per year. Also, under most circumstances, grandparents are able to follow the same rules for 529 contributions & withdrawals as if they were using the account for their own children. We encourage you to seek advice from your accountant or financial adviser to determine if this change can provide your family with tax savings benefits starting in 2018.